Fall Landscape Planning
Fall is a great time of year to review your home's landscaping. What maintenance or updating will help improve your home's "curb-appeal" and the personal enjoyment of your family? Your home's outdoor living environment can be just as important as its interior design.
Contact Deal's
to help you develop a landscaping plan for your family!
Fall Planning
Hard to believe, but we're all ready at mid-summer. This is great time to start thinking about fall landscape updates.
Autumn is a great time to add trees, shrubs, and perennials to your landscape - or a time to replace overgrown/worn out specimens. Early planting allows plantings to become well established before winter, ready for the growth spurt of next spring.
Need help with planning your landscape update?
Contact Deal's!
We'd love to visit your home and suggest updates/improvements for your home's landscape.
Make a new landscape focus
Have an ughly spot in your landscape? This homeowner had a muddy spring - Deal's made it an awesome addition to their landscape.
Before: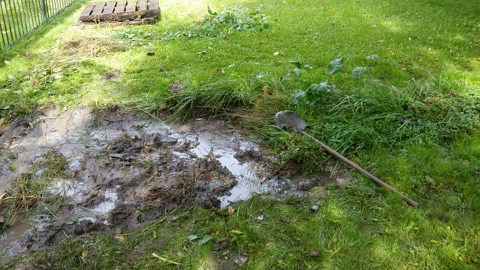 After: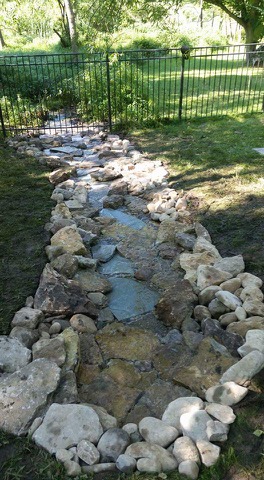 We changed a muddy run into an attractive water accent in their landscape.
Contact Deal's
if you have a landscape problem, we can help you turn a problem into an asset!