Organically grown seedlings are almost ready
March 29, 2016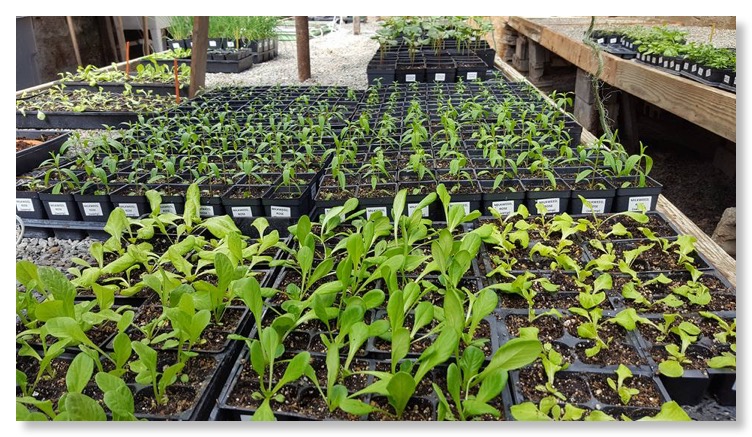 Lacinato Kale, Yellow of Parma Onions and 2 or 3 types of lettuce are ready for sale. The lettuce is a little small yet, but I planted some at home and they've grown just fine through the storms and cold the last few days.
Organic Veggie Seedlings
March 04, 2016
Deal's will again offer organically grown veggie seedling this year. Watch for a list of available seedlings in the next few weeks.