Garden Planning
March 23, 2018
Garden seeds are in stock - Stop in soon while the selection is still good.

News from the greenhouse: The cool temperatures have kept the seedlings growing slowly, maybe as much as two weeks later than previous years. Lettuce plants should be ready in about 2 weeks.

The recent snowfall has delayed seed potato delivery. We are hoping to receive them by the week of March 26.

Landscape plants are slow to bud out this year, but the cold hasn't kept us from bringing in a good selection. During the next month, our selections will be the best of the year.

Organically grown seedlings are almost ready
March 29, 2016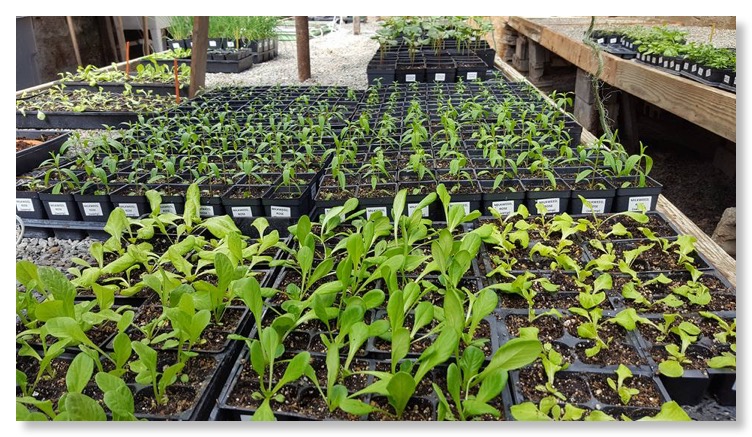 Lacinato Kale, Yellow of Parma Onions and 2 or 3 types of lettuce are ready for sale. The lettuce is a little small yet, but I planted some at home and they've grown just fine through the storms and cold the last few days.
Organic Veggie Seedlings
March 04, 2016
Deal's will again offer organically grown veggie seedling this year. Watch for a list of available seedlings in the next few weeks.