Monarch Butterflies
June 07, 2017
We're the proud parents of newly arrived Monarch butterfies!
This photo was taken today on the milkweed planted last spring near the office garden. This monarch butterfly seems to be waiting for the flowers to open. Won't be long.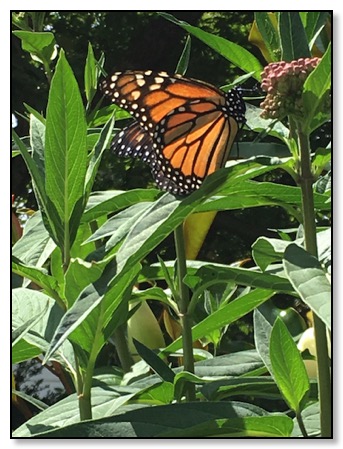 Monarch Butterflies
May 22, 2017
We planted milkweek last year from seed started in our greenhouse in March, 2016. We have Monarch caterpillars! Five, so far!