Monarch Butterflies
June 07, 2017 Categories >>
Monarch Butterflies
We're the proud parents of newly arrived Monarch butterfies!
This photo was taken today on the milkweed planted last spring near the office garden. This monarch butterfly seems to be waiting for the flowers to open. Won't be long.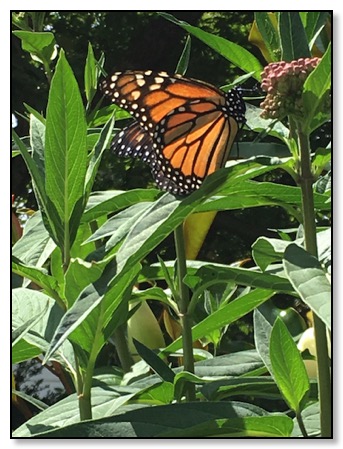 Construction Update
We have an update on the Dayton-Xenia Road closure. The tentative 10 day closing date is July 10th. Signs giving the actual closure dates will be posted as soon as the date is firm. You can always call out office for the current information. We will let you know the current road status.