Early Spring Starts Ready to Plant
April 10, 2016 Categories >>
Organic Gardenting
We know it seems like winter will never end, but this week sounds like the
real
beginning of spring. We have organically grown early spring vegetable starts ready to plant.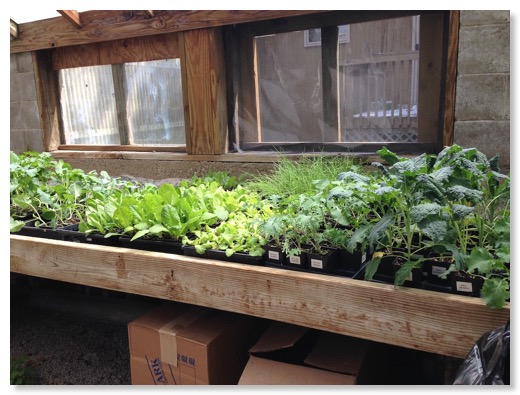 Five types of kale: Lacinato, Scarlet, Red Russian, Dwarf Blue Curled Scotch and Smooth German
Four types of lettuce: Red Leprechaun, Ella Kropf, Yugoslavian Red, and Blushed Buttercos
Three types of Broccoli: Waltham, De Ciccio, and Romanesco; Copenhagen Market Cabbage
Other seedlings ready to set out: Italian Plain leaf and Curled Parsley, Chives, Celery, and Yellow of Parma Onion plants.
In limited supply - We still have Desiree, Yukon Gold and La Ratte seed potatoes.
Seed Savers Spinach, Beet, Radish, and Pea seeds are all ready for cold weather sowing.
Hope to see you soon!!!